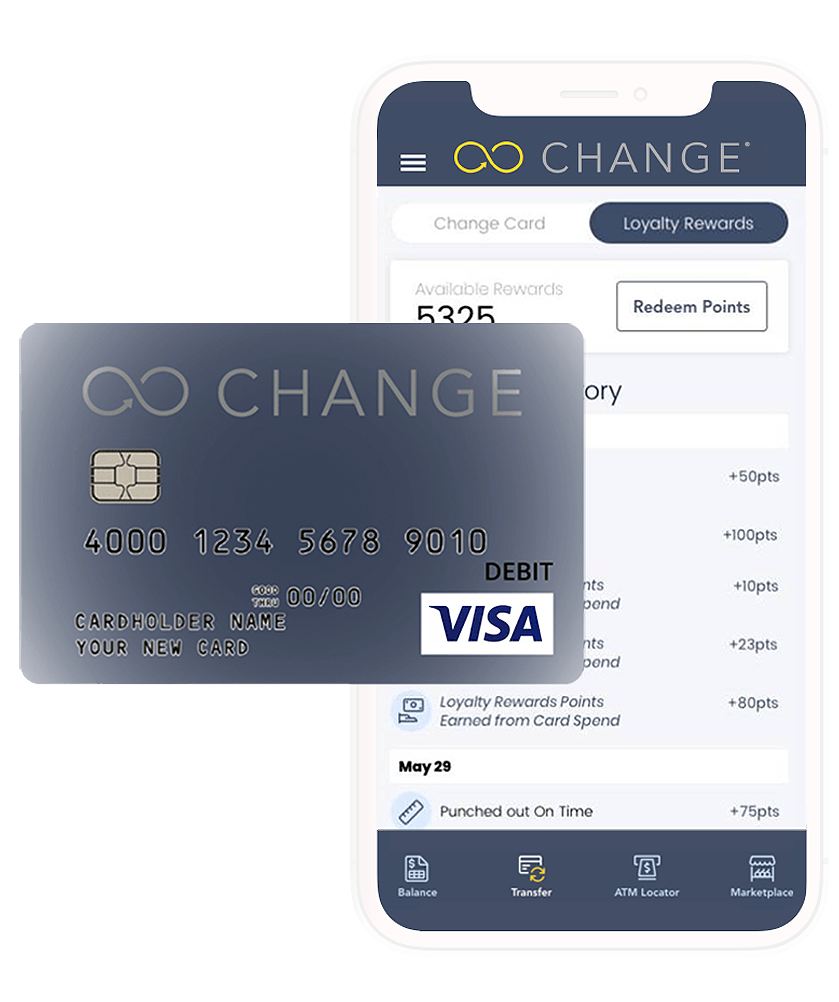 CHANGE® the way you are rewarded
The CHANGE card is so much more than a simple payroll card. In addition to receiving your paycheck, CHANGE's loyalty program is designed to help you can earn points on the job for the good work you do.*
As you earn points with the loyalty program, you control how and when you redeem them for perks, which include gift cards to over 75 top merchants in the U.S.
*Check with your employment agency for this feature — as not all employers offer this service.
CHANGE Limited Use Card vs. Expanded Use Card
There are two different types of CHANGE Visa Prepaid card — Limited and Expanded. Your employment agency issues the Limited Use card, and you can upgrade anytime to the Expanded Use card.
Expanded Use Card
---


*See Cardholder Agreement for full details.
Ready for CHANGE?
Get paid faster and more reliably by having pay loaded directly onto your payroll card. Click the button below or call 1-833-527-0398.