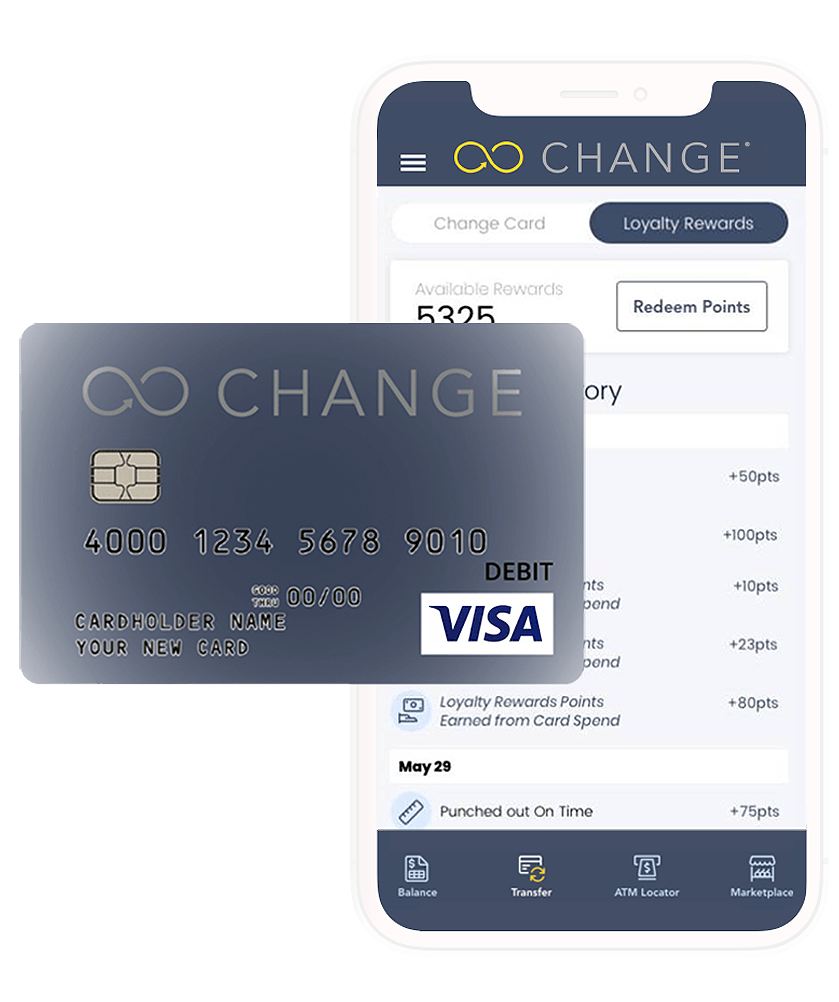 CHANGE® the way you are rewarded
The CHANGE card is so much more than a simple payroll card. In addition to receiving your paycheck, CHANGE's loyalty program is designed to help you can earn points on the job for the good work you do.*
As you earn points with the loyalty program, you control how and when you redeem them for perks, which include gift cards to over 75 top merchants in the U.S.
*Check with your employment agency for this feature — as not all employers offer this service.
CHANGE Limited Use Card vs. Expanded Use Card
There are two different types of CHANGE Visa Prepaid card — Limited and Expanded. Your employment agency issues the Limited Use card, and you can upgrade anytime to the Expanded Use card.
Expanded Use Card
---


*See Cardholder Agreement for full details.
Cash checks easily and conveniently with your mobile device
Need to cash a check on the go and have it deposited to your CHANGE account? Get your money in minutes using the Ingo Money mobile app.
How it works:
You are leaving BoldCo, LLC website and linking to a non-affiliated third-party site. Please be advised that you will then link to a web site hosted by another party, where you will no longer be subject to, or under the protection of, the privacy and security policies of BoldCo. We recommend that you review and evaluate the privacy and security policies of the site that you are entering. BoldCo assumes no liability for the content, information, security, policies, or transactions provided by these other sites.
Ready for CHANGE?
Get paid faster and more reliably by having pay loaded directly onto your payroll card. Click the button below or call 1-833-527-0398.