CHANGE card features
*Please see Cardholder Agreement for full details. For ATM withdrawals made outside of the surcharge-free ATM network, a $1.50 fee will apply, plus any fees that ATM owner or bank may charge.
**Reload locations may be found at www.attheregister.com
So much more than a paycard
CHANGE the way you get paid
Get paid more conveniently by having pay loaded directly to your CHANGE payroll card.
Avoid check-cashing fees
Keep more of your hard-earned money in your pocket where it belongs. No more paying 1-3% of your paycheck value to access your own money.
Time savings
No more time waiting in lines, or the hassle of traveling to a retail location or bill-pay provider to cash a paper check. No need to purchase a gift card or other pre-paid card to make purchases online. With CHANGE, your money is deposited and accessible right away.
Designed to grow with your needs
The CHANGE card is more than just an efficient way to get paid. It is a modern, feature-rich debit card designed to simplify your life. Get automatic payroll deposits, make bank transfers, access cash at ATMs, pay bills online, and track account balances.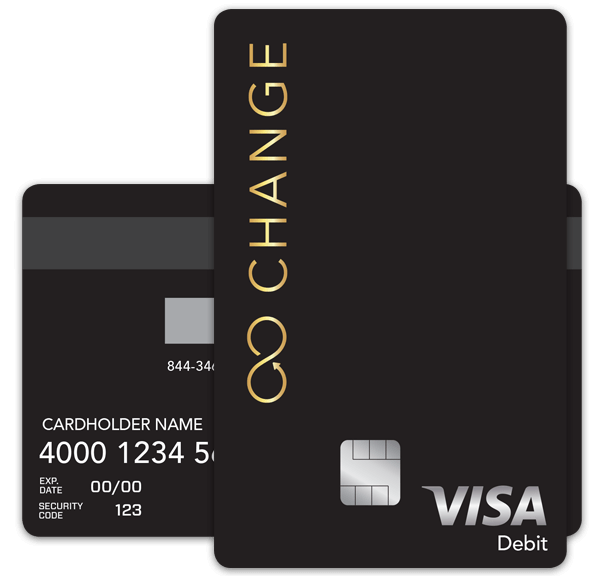 *Available at participating staffing agencies only. Ask your agency today for more details on how your good work can add up toward great rewards.
Cash checks easily and conveniently with your mobile device
Need to cash a check on the go and deposit it to your CHANGE account? Get your money in minutes using the Ingo Money mobile app.
How it works:
---
*Standard text message and data rates may apply. Neither Green Dot Bank or Visa U.S.A., nor any of their respective affiliates are responsible for the products or services provided by Ingo Money. Terms and conditions apply.
---
Ready for CHANGE?
Get paid more conveniently by having pay loaded directly onto your CHANGE card.