Stride Bank, N.A. Prepaid Privacy Policy
Last updated January 2020
This notice describes how we collect, use and share information. Other privacy policies may apply in addition to the terms of this notice. If you inquire about, apply for, or have a financial product or service with us, please review our Privacy Notice, which applies to U.S. customers and consumers as described in that notice.

Collecting and Using Information
This section generally describes how Stride Bank collects and uses your personal information, and how Stride Bank may use your personal information. Personal information generally means information that identifies you or your device, and other information we associate with it.
Why?
Financial companies choose how they share your personal information. Federal law gives consumers the right to limit some but not all sharing. Federal law also requires us to tell you how we collect, share, and protect your personal information. Please read this notice carefully
to understand what we do.
What?
The types of personal information we collect and share depend on the product or service you have with us. This information can include:
• Social Security number
• account balances and transaction history
• account transactions and risk tolerance

When you are no longer our customer, we continue to share your information as described in this notice.

How?
All financial companies need to share customers' personal information to run their everyday business. In the section below, we list the reasons financial companies can share their customers' personal information; the reasons Stride Bank, N.A. chooses to share; and whether you can limit this sharing.
| | | |
| --- | --- | --- |
| Reasons we can share your personal information | Does Stride Bank, N.A. share? | Can you limit this sharing? |
| For our everyday business purposes— such as to process your transactions, maintain your account(s), respond to court orders and legal investigations, or report to credit bureaus | Yes | No |
| For our marketing purposes—to offer our products and services to you | Yes | No |
| For joint marketing with other financial companies | No | We don't share |
| For our affiliates' everyday business purposes—information about your transactions and experiences | No | We don't share |
| For our affiliates' everyday business purposes—information about your creditworthiness | No | We don't share |
| For our affiliates to market to you | No | We don't share |
| For non-affiliates to market to you | No | We don't share |
Who we are
Who is providing this notice?
Stride Bank, N.A. is providing this notice as the issuer of your prepaid card.
What we do
How does Stride Bank, N.A. protect my personal information?
To protect your personal information from unauthorized access and use, we use security measures that comply with federal law. These measures include computer safeguards and secured files and buildings.
How does Stride Bank, N.A. collect my personal information?
We collect your personal information, for example, when you
• open an account or deposit money
• pay your bills or give us your contact information
• use your credit or debit card
We also collect your personal information from other companies.
Why can't I limit all sharing?
Federal law gives you the right to limit only
• sharing for affiliates' everyday business purposes—information about your creditworthiness
• affiliates from using your information to market to you
• sharing for non-affiliates to market to you
State laws and individual companies may give you additional rights to limit sharing. See below for more on your rights under state law.
Definitions
Affiliates
Companies related by common ownership or control. They can be financial and nonfinancial companies.
• Stride Bank, N.A. has no affiliates with which it shares your personal information.
Nonaffiliates
Companies not related by common ownership or control. They can be financial and nonfinancial companies.
• Stride Bank, N.A. does not share with non-affiliates so they can market to you.
Joint marketing
A formal agreement between nonaffiliated financial companies that together market financial products or services to you.
• We do not jointly market bank products with other financial companies.
Questions?
If you have any questions, please call us at 1-800-229-7497 or go to www.stridebank.com.

Other Important Information:

Vermont Residents:
In accordance with Vermont law, we will not share with non-affiliates except for our own marketing purposes, our everyday business purposes, or with your consent.

Nevada Residents:
Nevada law requires that we provide you with the following contact information: Bureau of Consumer Protection, Office of the Nevada Attorney General, 555 E. Washington Ave., Suite 3900, Las Vegas, NV 89101; Phone number: 702-486-3132; email: agInfo@ag.nv.gov

California Residents:
Effective January 1, 2020, the California Consumer Privacy Act (CCPA) permits consumers who are California residents to (a) ask a covered business which categories and pieces of personal information it collects and how the information is used; (b) request deletion of the information; and (c) opt out of the sale of such information, if applicable. These provisions of the CCPA do not apply to personal information collected, processed, shared, or disclosed by financial institutions pursuant to federal law. To contact us with questions about our compliance with the CCPA, call 1-800-229-7497; or write to: Stride Bank N.A., PO Box 3448, Enid, OK 73702-3448. California Residents may also submit their CCPA request online at https://stridebank.com/sft1172/ccpa-web-form.pdf or print and email their CCPA request to privacyrequests@stridebank.com. Only you or a person registered with the California Secretary of State that you authorize to act on your behalf, may make a verifiable consumer request related to your personal information. You may also make a verifiable consumer request on behalf of your minor child. You may make a verifiable consumer request to know or delete personal information twice within a 12-month period. We endeavor to respond to a verifiable consumer request within 45 days of its receipt. If we require more time (up to 90 days), we will inform you of the reason and extension period in writing. Any disclosures we provide will only cover the preceding 12-month period. The response we provide will also explain the reasons we cannot comply with a request, if applicable. For right to know requests, we will select a format to provide your personal information that is readily usable and should allow you to transmit the information from one entity to another entity without hindrance. We do not charge a fee to process or respond to your verifiable consumer request unless it is excessive, repetitive, or manifestly unfounded. If we determine that the request warrants a fee, we will tell you why we made that decision and provide you with a cost estimate before completing your request. Please note, consumers will not receive discriminatory treatment for the exercise of the privacy rights conferred by the CCPA.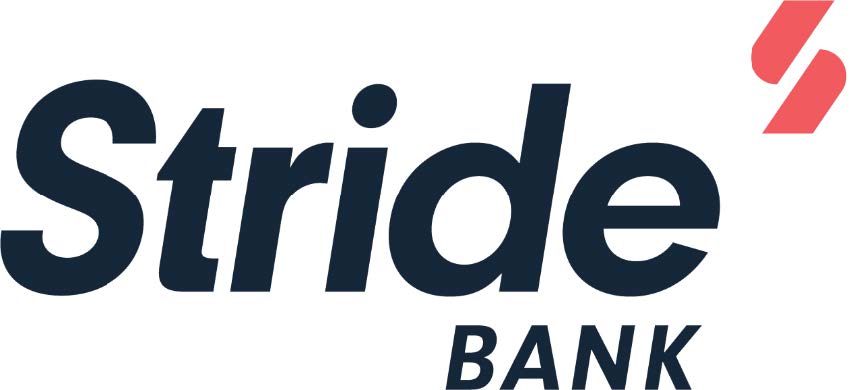 ---
Corporate Privacy Policy
Our Commitment to Privacy
To better protect your privacy, we provide this notice explaining BoldCo's online information practices and the choices you can make about the way your information is collected and used. To make this notice easy to find, it is available on our homepage and wherever personally identifiable information may be requested. This notice applies to all information collected or submitted on the BoldCo™ website.
The Information We Collect
When you browse our website, your IP address (the Internet address of your computer) is recorded so that we may know how you are using our website. Your browser may also automatically provide us with information regarding your computer and operating system. This information is used by BoldCo to monitor and improve our website. This information is not button linked back to you as an individual user. On some pages, you can order services, make requests and register to receive materials. The types of personal information collected on these pages are name, address, email, phone, fax, and billing information. In order to tailor our subsequent communications to you and continuously improve our services, we may also ask you to voluntarily provide us with information regarding your personal or professional interests, demographics, experience with our services, and contact preferences.
The Way We Use Information
BoldCo uses this information to better understand your needs and provide you with better service. Specifically, we use your information to help you complete a transaction, to communicate back to you, to update you on services and benefits, and to personalize our website for you. From time to time, we may also use your information to contact you for market research or to provide you with information about other BoldCo services that we think would be of particular interest to you. At a minimum, we will always give you the opportunity to opt-out of receiving such direct marketing or market research communications. You may exercise this right to opt-out at any time. We never use or share the personal information you provided to us online in ways unrelated to the ones described above without also providing you an opportunity to opt-out or otherwise prohibit such unrelated uses.
How You Can Correct Your Information
At any time, you may obtain a summary of your personal information on record with BoldCo. You may also request that we dispose of any or all personal information about you, except for personal information we need to complete transactions or to maintain proper records of previous transactions. You can help us maintain the accuracy of your information by notifying us of any change to your personal information.
How to Contact Us
If you have any questions or concerns about this Privacy Statement, or how we handle your personal information, please contact us via email at: info@avionte.com. BoldCo welcomes comments and suggestions concerning this Privacy Statement. We are committed to respecting your privacy and protecting your personal information.
Your Acceptance of These Terms
By using BoldCo's website, you signify your agreement to this Privacy Statement. BoldCo reserves the right to change this Privacy Statement at any time. Any revisions will be posted on this site. Please check this page periodically for changes.
---
California Resident Privacy Policy
CCPA Consumer Policy
INTRODUCTION: This California Consumer Privacy Act Policy & Disclosure is provided by BoldCo LLC (referred to herein as "BoldCo" or "we" or "us") in compliance with the California Consumer Privacy Act of 2018 (the "CCPA"). BoldCo LLC includes the affiliate Avionte LLC. Your privacy is important to us. This disclosure explains how we collect, use and disclose personal information relating to California residents covered by the CCPA.
The specific Personal Information that we collect, use, and disclose relating to a California resident covered by the CCPA will vary based on our relationship or interaction with that individual. For example, this Disclosure does not apply with respect to information that we collect about California residents who apply for or obtain our financial products and services for personal, family, or household purposes because that information is protected by other laws.
Keeping Personal Information secure is one of our most important priorities. Consistent with our obligations under applicable laws and regulations, we maintain physical, technical, electronic, procedural and organizational safeguards and security measures that are designed to protect personal data against accidental, unlawful, or unauthorized destruction, loss, alteration, disclosure, or access, whether it is processed by us or elsewhere.
APPLICABILITY: This policy supplements our BoldCo Privacy Policy and applies only to California residents; it does not apply to residents of other states, districts, territories or countries. In addition, this disclosure details certain rights California residents have under the CCPA. The disclosure is provided pursuant to the CCPA. The CCPA, however, does not apply to certain information, such as information subject to the Gramm-Leach-Bliley Act ("GLBA").
EXCLUSIONS: The obligations imposed on BoldCo by the CCPA do not restrict BoldCo's ability to:
Comply with federal, state, or local laws;
Comply with a civil, criminal, or regulatory inquiry, investigation, subpoena, or summons by federal, state, or local authorities;
Cooperate with law enforcement agencies concerning conduct or activity that the business, service provider, or third party reasonably and in good faith believes may violate federal, state, or local law;
Exercise or defend legal claims;
Collect, use, retain, sell, or disclose consumer information that is de-identified or in the aggregate consumer information; or
Collect or sell a person's personal information if every aspect of that commercial conduct takes place wholly outside of California. For purposes of this disclosure, commercial conduct takes place wholly outside of California if BoldCo collected that information while the consumer was outside of California, no part of the sale of a person's personal information occurred in California, and no personal information collected while a person was in California is sold.
CHANGES TO THIS POLICY & DISCLOSURE: Should BoldCo's practices regarding California resident's data change, we will update this policy. We encourage California residents to periodically review this policy and disclosure.
PERSONAL INFORMATION: Pursuant to the CCPA, "Personal Information" is information that identifies, relates to, is reasonably capable of being associated with, or could reasonably be linked directly or indirectly with a particular California resident or household.
YOUR RIGHTS: If you are a California resident, you have the following rights, subject to certain limitations, detailed in the CCPA:
Right to Notice – The right to be notified at or before the time of collection the categories of personal information to be collected and the purposes for which the categories of personal information shall be used;
Right to Access and Right to Know – The right to know about and request from BoldCo, free of charge, the personal information BoldCo has collected, disclosed, or sold about you, including:
The categories of Personal Information we collected about you in the past 12 months.
The categories of sources from which Personal Information is collected.
The business or commercial purpose for collecting Personal Information.
The categories of third parties with whom we share Personal Information.
The specific pieces of Personal Information we collected about you.
Right to Delete – The right to request that BoldCo and any of its service providers delete any personal information which we have collected about you.
Right to Opt-Out -The right to say no to the sale of your Personal Information.
The Right to Equal Service (Nondiscrimination) – The right to equal service and price regardless of whether or not you exercise any of your privacy rights.
DESIGNATION OF AUTHORIZED AGENT: You have the right to designate an authorized agent who may act on your behalf regarding the rights provided in this Disclosure. We may require you to provide the authorized agent written permission to do so. We will also directly verify your identity, except where an agent was authorized by a power of attorney pursuant to Probate Code sections 4000 to 4465. We may deny a request from an agent that does not submit proof that they have been authorized by you to act on your behalf.
INSTRUCTIONS FOR SUBMITTING A REQUEST TO OPT-OUT OF THE SALE OF PERSONAL INFORMATION: If you are a California resident, you may instruct us not to sell your Personal Information. You may submit such an instruction by:
Calling 833-527-0398
Completing a request for information through BoldCo website, here.
BoldCo will comply with your request in a timely fashion, and in no more than 15 business days.
INSTRUCTIONS FOR SUBMITTING A VERIFIABLE REQUEST FOR PERSONAL INFORMATION COLLECTED OR DISCLOSED AND FOR SUBMITTING A REQUEST FOR DELETION OF SUCH INFORMATION: If you are a California resident, you may submit a request for us to provide you with, or delete, your Personal Information within the rules of the CCPA by:
Calling 833-527-0398
Completing a request for information through BoldCo website, here.
BoldCo will acknowledge receipt of your request within 10 business days. BoldCo must verify each request, so we will ask for additional information to confirm that you are either the subject of the request or authorized to submit a request on the subject's behalf. If you are making a request as an agent for a California resident, we may ask you to provide us with information to verify that you are an authorized representative of the person about whom we collected personal information.
We will not be able to fulfill your access or deletion request if we cannot verify your identity or your authority if you are an authorized agent for a California resident. Also, we may not fulfill your request if your request would violate the rights of a third person or if the information, we have about you is not covered by the CCPA. We will notify you if we cannot honor your request. Requests for non-public personal information such as your Social Security number, driver's license number or other government-issued identification number, financial account number, any health insurance or medical identification number, an account password, or security questions and answers are not permitted and will not be honored.
Other privacy and data protection laws may apply to much of the Personal Information we collect, use or disclose. If these laws apply, Personal Information may be exempt from your request and will not be provided. For example, information covered by the Gramm-Leach-Bliley Act ("GLBA") or the California Information Privacy Act (CFIPA) is exempt from the CCPA. Other federal and state laws and regulations may also apply to your Personal Information.
We may take up to 45 calendar days to process your request. If we cannot meet that requirement, we may have up to an additional 45 calendar days after we provide you with notice and an explanation for our delay.
You may make a verifiable request not more than twice in a 12-month period.
CATEGORIES OF PERSONAL INFORMATION WE COLLECT: The chart below shows which categories of Personal Information we have collected for business purposes during the past 12 months:
| | | |
| --- | --- | --- |
| Category | Examples | Collected |
| A. Identifiers. | A real name, alias, postal address, unique personal identifier, online identifier, Internet Protocol address, email address, account name, Social Security number, driver's license number, passport number, or other similar identifiers. | Yes |
| B. Personal information categories listed in the California Customer Records statute (Cal. Civ. Code § 1798.80(e)). | A name, signature, Social Security number, physical characteristics or description, address, telephone number, passport number, driver's license or state identification card number, insurance policy number, education, employment, employment history, bank account number, credit card number, debit card number, or any other financial information, medical information, or health insurance information. Some personal information included in this category may overlap with other categories. | Yes |
| C. Protected classification characteristics under California or federal law. | Age (40 years or older), race, color, ancestry, national origin, citizenship, religion or creed, marital status, medical condition, physical or mental disability, sex (including gender, gender identity, gender expression, pregnancy or childbirth and related medical conditions), sexual orientation, veteran or military status, genetic information (including familial genetic information). | Yes |
| D. Commercial information. | Records of personal property, products or services purchased, obtained, or considered, or other purchasing or consuming histories or tendencies. | Yes |
| E. Biometric information. | Genetic, physiological, behavioral, and biological characteristics, or activity patterns used to extract a template or other identifier or identifying information, such as, fingerprints, faceprints, and voiceprints, iris or retina scans, keystroke, gait, or other physical patterns, and sleep, health, or exercise data. | No |
| F. Internet or other similar network activity. | Browsing history, search history, information on a consumer's interaction with a website, application, or advertisement. | No |
| G. Geolocation data. | Physical location or movements. | No |
| H. Sensory data. | Audio, electronic, visual, thermal, olfactory, or similar information. | No |
| I. Professional or employment-related information. | Current or past job history or performance evaluations. | No |
| J. Non-public education information (per the Family Educational Rights and Privacy Act (20 U.S.C. Section 1232g, 34 C.F.R. Part 99)). | Education records directly related to a student maintained by an educational institution or party acting on its behalf, such as grades, transcripts, class lists, student schedules, student identification codes, student financial information, or student disciplinary records. | No |
| K. Inferences drawn from other personal information. | Profile reflecting a person's preferences, characteristics, psychological trends, predispositions, behavior, attitudes, intelligence, abilities, and aptitudes. | No |
CATEGORIES OF SOURCES OF PERSONAL INFORMATION: We obtain the categories of personal information listed above from the following categories of sources:
"California residents" or their representatives by way of physical, audible and electronic sources, such as websites, (including online advertising), mobile application activity and social media.
"Public records", including information from federal, state or local governments. Public records could include information from the media.
"Third parties" such as service providers and consumer data companies that help us prevent fraud, underwrite, market, human resource management activities, and third parties that otherwise support BoldCo's daily business activities. Such third parties include financial institutions and parties involved with potential or actual mergers that BoldCo is a party to.
CATEGORIES OF THIRD PARTIES WITH WHOM WE SHARE OR SELL PERSONAL INFORMATION: We have shared Personal Information for business purposes during the last 12 months with the following categories of third parties:
"Service Providers" who provide services such as website hosting, data analysis, payment processing, order fulfillment, information technology and related infrastructure, customer service, email delivery, auditing, marketing and marketing research activities.
"Third Parties" who provide services such as payment, banking and communication infrastructure, storage, legal expertise, tax expertise, notaries and auditors.
Government Agencies as required by laws and regulations.
In the last 12 months we have sold, as the term is broadly defined in the CCPA, personal information in the form of "identifiers" to the third parties using cookies on our websites. BoldCo does not knowingly sell the Personal Information of minors under 16 years of age.
THE BUSINESS AND COMMERCIAL PURPOSES FOR WHICH PERSONAL INFORMATION WAS COLLECTED: The business and commercial purposes for which we collect Personal Information are as follows:
Business Operations – Actions performed for the benefit of BoldCo, our members or others. This includes servicing member accounts, loan processing, other transaction, business operations relating to member verification, business analytics, marketing, etc.
Commercial Operations – BoldCo engages in actions that promote the growth and success of BoldCo, such as member promotions and other activities that promote the financial well-being of BoldCo.
Quality Control – Activities to prevent mistakes and avoid problems when delivering products or services to our customers.
Security – Activities relating to ensuring that all information systems are functional and secure, including detecting and preventing malicious and illegal activities that put BoldCo at risk.
Systems Maintenance – To maintain system operations and find and repair malfunctions that impair existing or intended BoldCo system operations.
Audit & Compliance – Actions that maintain BoldCo policies and procedures or compliance with applicable laws and regulations.
QUESTIONS OR CONCERNS: You may contact us with questions or concerns about this Disclosure and our practices by:
Writing us at:
BoldCo
1270 Eagan Industrial Road, Unit 150
St. Paul, MN 55121
---
Do Not Sell My Info
California Consumer Privacy Act
Consumer Opt Out Document
BoldCo-CHANGE card does not sell (as "sell" is traditionally defined) your personal information. That is, we don't provide your name, phone number, address, email address or other personally identifiable information to third parties in exchange for money.
However, under California law, sharing information for advertising purposes may be considered a "sale" of "personal information." If you've visited our website within the past 12 months and you've reviewed the program, under California law personal information you may have provided could have been transferred to our affiliates for purposes such as know your customer KYC validation for services to us. California residents have the right to opt out of the "sale" of personal information, and we've made it easy for anyone to stop the information transfers that might be considered such a "sale" from our website or mobile app. Please note again, we do not "sell" your information to any third party as is traditionally defined. Our use of your third-party information, and that of any of our agents is solely to assist your services with CHANGE™ card. If you directly provide your information on a website outside of CHANGE card to a third-party you need to confirm their independent privacy policy and use of data.
How to opt Out of the Sale of Your Information. For our website, click on the form below in the options regarding "Personal Information", then the submit button on this page.
When you activate the Do Not Sell function of our website, your personal information will not be made available to any of our third party service providers for their own use, independent of BoldCo-CHANGE card specific financial service requirements related to your CHANGE card.
A few things to keep in mind.
Why don't you take my name and contact information instead at this time?
We only ask for your personal identifiable information to meet banking KYC requirements. We don't ask for your personally identifiable information during the opt out because we don't need it to honor your Do Not Sell request. A general rule of privacy is to not collect personally identifiable information when you don't need to, so we've set up this method instead.
We may not know the information we share directly is related to you. For example, we may capture and share an identifier or IP address of a device you are using to visit our website for security and safety protocols, but not have tied that information to you. With this method, we are better ensuring that we honor the intent of your Do Not Sell request, versus just taking your name and address.
We take your privacy seriously and provide this form under California law and BoldCo privacy policy so you can request certain information from BoldCo and CHANGE card and exercise your privacy rights.
For information about BoldCo and CHANGE card data practices and the general categories of information we collect and share, please visit our BoldCo Consumer Privacy Policy, and California Consumer Privacy Policy. Otherwise, please make your request below.